About this item
DIY-friendly TIGERSECU Super HD 1080P 4-camera, 8-channel wi-fi security NVR video recording surveillance system. Easy to install, simply plug auto-paired IP cameras into power sockets then enjoy wirefree connection to the NVR in minutes.

Two-way talk and customizable siren, heavy-duty metal IP66 weatherproof cameras. Powerful night vision to 60-feet and 100-feet in day light. 60-degree viewing angle with 3.6mm security camera lenses.

Pre-installed 1TB surveillance hard drive (16TB capacity) for up to 16 days of continuous local recording on 8 channels. Instant mobile and email alerts when activity is detected. Remote live viewing and playback on iOS and Android devices, and desktop on Mac and Windows (Chrome, Edge browsers) with the Tuya Smart app, with no contract or monthly fees.

Smart Motion Detection Technology captures human motion activity with fewer false triggers, giving you more reliable alerts and saving you hard drive space. The latest high efficiency video compression records more footage with less hard drive space compared to H.264.

TIGERSECU security systems are backed by Lifetime Support and 2-year warranty provided by TIGERSECU. Warranty is supported within the 48 contiguous United States, Alaska, Puerto Rico, Hawaii and Canada, where replacement units will be provided with free shipping. However, free prepaid return shipping labels will be supplied only for customers located within the 48 contiguous United States. Customers located outside of the 48 states are responsible for returns shipping.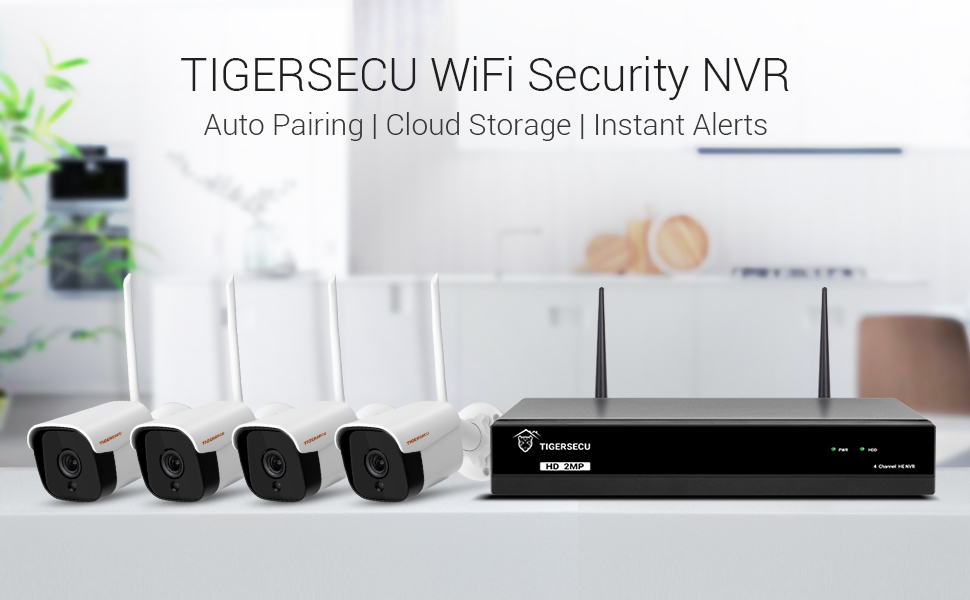 Protecting homes and businesses for over 20 years
Protect your home or business at all times with a high-definition surveillance system from TIGERSECU Home Security.
For over 20 years, TIGERSECU has dedicated themselves to producing high-definition security cameras and CCTV systems designed to protect your home and keep your business secure. Advanced features from professional quality CCTV are streamlined to make setup easy – all while customized applications support mobile viewing with remote notifications that keep you informed while you're away from home and business.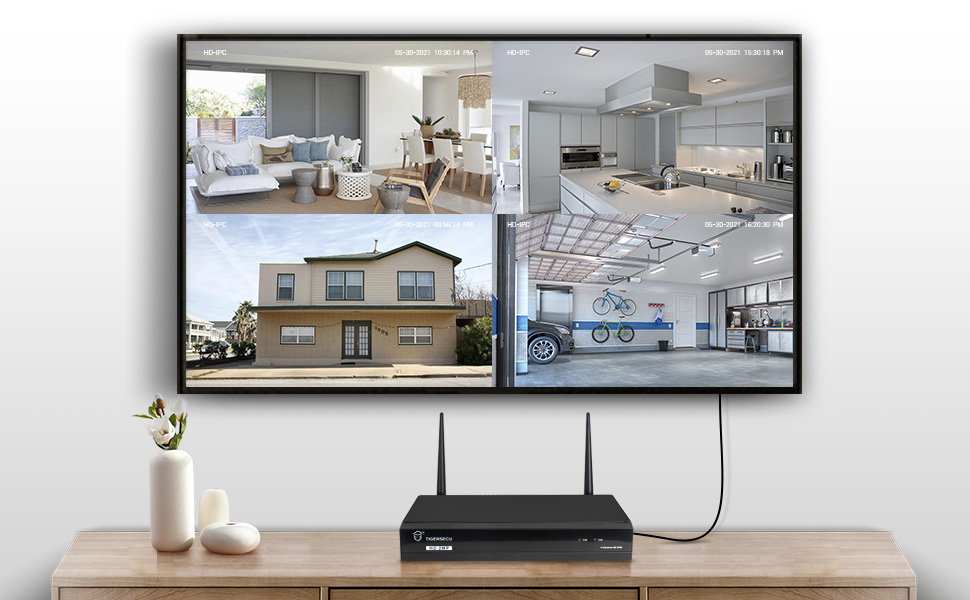 See everything with multi-channel playback
Record and playback video on all channels at the same time with TIGERSECU security recorders that feature high speed core processors. Easily click-and-drag live video channels to customize your display window.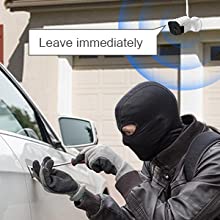 Two-way audio and siren
Cameras have 2-way talk and siren. Talk back with people near the cameras and sound the siren to scare off intruders. Stay connected with customizable siren settings and push notifications when human activity is detected.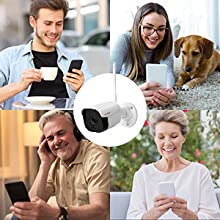 Share access with family
Give loved ones peace of mind with shared access to your security cameras. Family members can have guest-access to see live or playback video from anywhere in the world with the Tuya Smart app.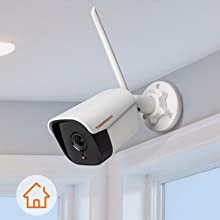 Expand your system
This 8-channel system comes with 4 security cameras offering you the flexibility to add 4 more cameras for increased coverage and to reduce blind spots if you need to.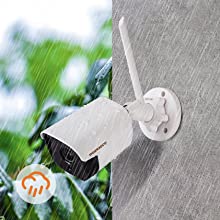 Weatherproof cameras
Heavy-duty metal IP66 weatherproof cameras for indoor or outdoor protection in rain, snow and heat all year round.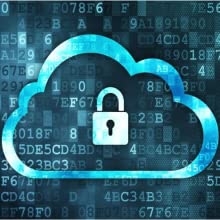 Tuya Cloud storage option
Flexibility to back up video footage offsite with Tuya Cloud storage, for a subscription fee. Have extra peace of mind knowing your video footage is stored securely in the cloud, ready to be accessed if needed.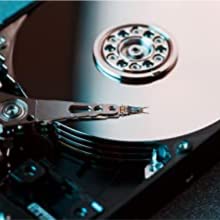 Massive hard drive
Massive 1TB hard drive can store up to 16 days of recordings, with no ongoing fees ever. Easily back up video footage to a USB memory stick or offsite with fee-based Tuya Cloud storage.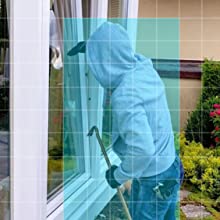 Customizable motion detection
Receive motion-detection alerts on your mobile device to keep you connected to your property at all times. Reduce false alarms with adjustable motion detection areas.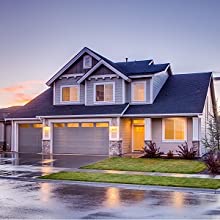 Enhanced wi-fi signal
Expand the range of your surveillance system with these IP cameras that have built-in wi-fi repeater technology, allowing you to get the most from your cameras.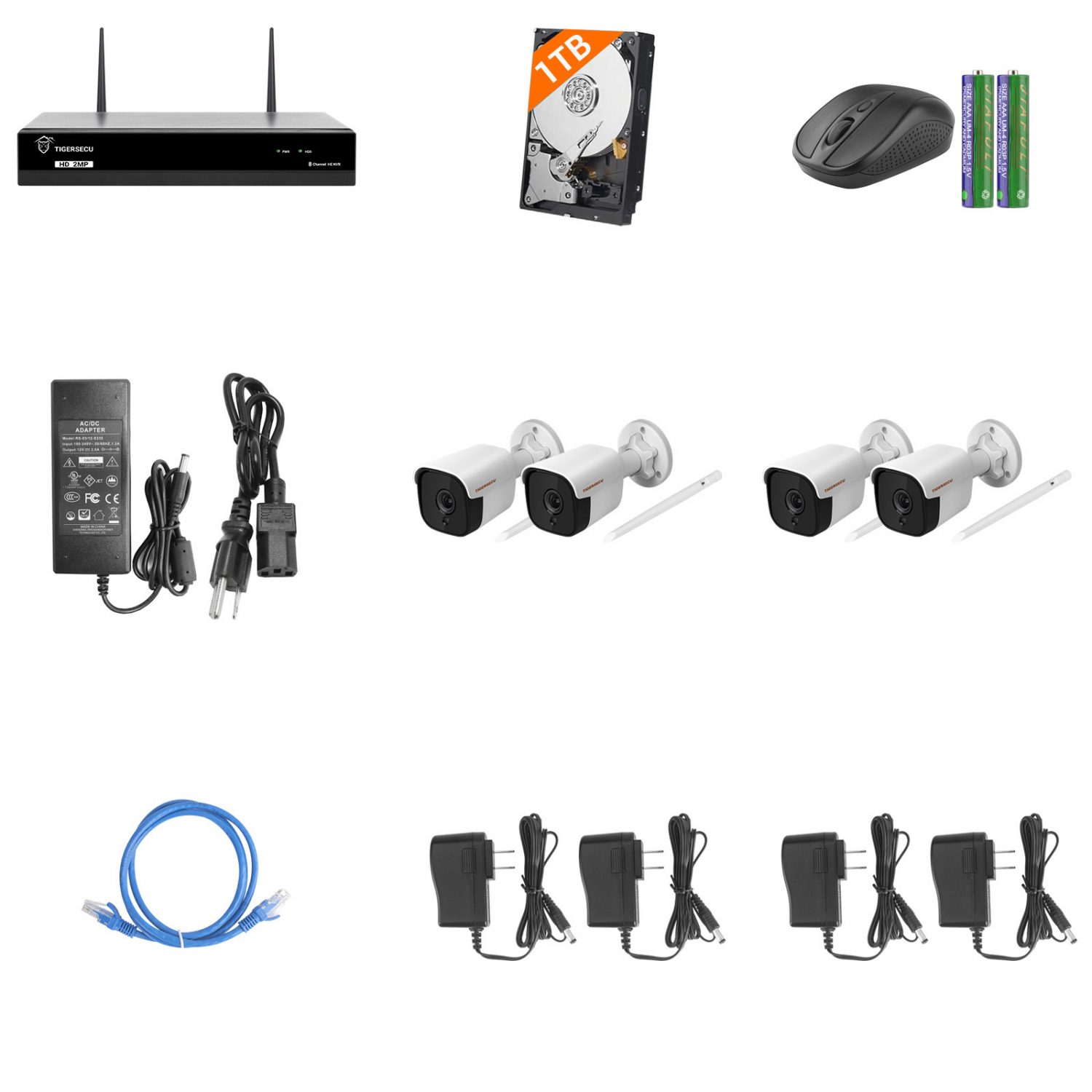 Key features
This wi-fi NVR security system is ideal for homes and businesses looking for coverage of up to 8 cameras. This powerful 1080p security recording system is designed to keep homes and small businesses safe, without monthly service fees. Cloud Storage is available for a monthly subscription fee.
Easy to install with auto-paired IP security cameras

The latest video compression for high-quality videos

Massive 1TB surveillance hard drive

Remote viewing on mobile and desktop with Tuya Smart App

Human motion detection alerts on iOS and Android devices

Cameras with 2-way audio and siren

Audio recording on all channels

No contracts or monthly fees (Tuya Cloud storage available for a fee)
What's in the box
1 x 8-Channel NVR with 1TB Hard Drive

4 x 1080P IP Cameras

1 x Wireless Mouse

1 x 12V 3A Power Supply for NVR

4 x 12V 1A Power Supply for Cameras (each 6.5-feet in length)

1 x Network Cable

NVR User Manual, Quick Start Guide

Free lifetime technical support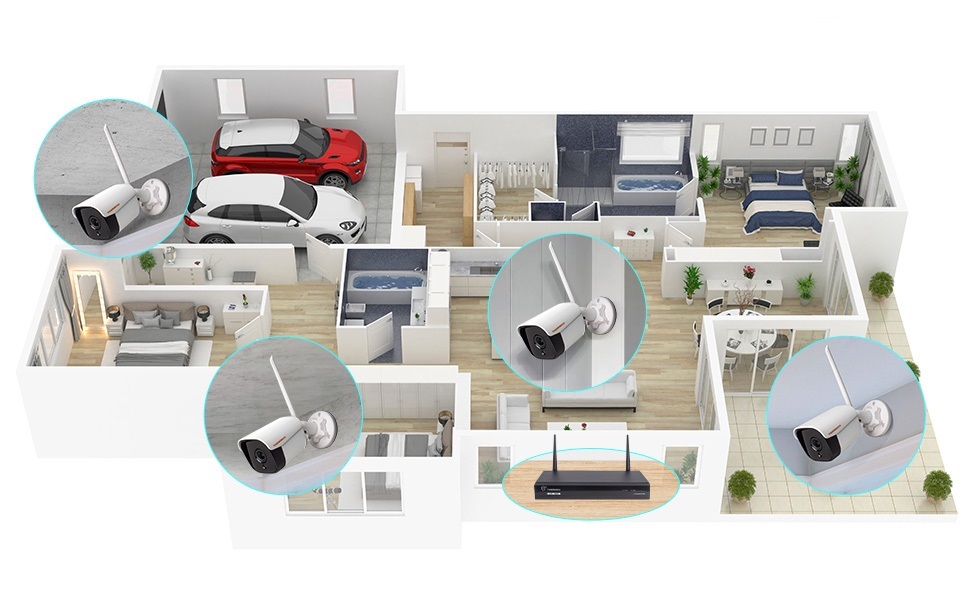 Good for Home and Business
This system is designed to protect and prevent crime at home and small businesses. Position cameras to watch over entrances, yards, driveways, parking lots, shop floors, store rooms, and more.
| | | | | | |
| --- | --- | --- | --- | --- | --- |
| Description | Full-featured NVR video security recording system with 8-channel NVR, 4-IP cameras, and pre-installed 1TB hard drive. | Full-featured NVR video security recording system with 4-channel NVR, 4-IP cameras, and pre-installed 1TB hard drive. | Full-featured NVR video security recording system with 8-channel NVR and 4-IP cameras. Hard drive sold separately. | Full-featured NVR video security recording system with 4-channel NVR and 4-IP cameras. Hard drive sold separately. | Add-on IP security camera designed only for use with TIGERSECU's 1080p NVR series |
| Video Resolution | 1080P Super HD | 1080P Super HD | 1080P Super HD | 1080P Super HD | 1080P Super HD |
| Local Storage | 1TB pre-installed surveillance hard drive. 16TB capacity. | 1TB pre-installed surveillance hard drive. 16TB capacity. | No pre-installed HDD. 16TB capacity. | No pre-installed HDD. 16TB capacity. | |
| Remote Access | Free access with Tuya Smart App | Free access with Tuya Smart App | Free access with Tuya Smart App | Free access with Tuya Smart App | |
| Weatherproof Cameras | IP66 weatherproof for indoor and outdoor use | IP66 weatherproof for indoor and outdoor use | IP66 weatherproof for indoor and outdoor use | IP66 weatherproof for indoor and outdoor use | IP66 weatherproof for indoor and outdoor use |
| Night Vision | Up to 60-feet | Up to 60-feet | Up to 60-feet | Up to 60-feet | Up to 60-feet |
| Daylight Vision | Up to 100-feet | Up to 100-feet | Up to 100-feet | Up to 100-feet | Up to 100-feet |
| Two-Way Talk | ✓ | ✓ | ✓ | ✓ | ✓ |
| Siren | ✓ | ✓ | ✓ | ✓ | ✓ |
| Motion Detection and Alerts | ✓ | ✓ | ✓ | ✓ | ✓ |
Reviews